---
Angelino Heights, Echo Park 90026
Angelino Heights (sometimes spelled "Angeleno Heights") is a hilly historic district in the south east corner of Echo Park. It was founded in 1886 as a street car suburb for well-to-do Angelinos who worked nearby in downtown Los Angeles. The neighborhood boasts the largest collection of Victorian & early Craftsman homes in Los Angeles, views of nearly DTLA, big trees, and a fascinating role in early cinema. The neighborhood is also ideally located to enjoy all the hip new restaurants and shops popping up in Echo Park and downtown Los Angeles (DTLA).
The neighborhood is bordered by Hi-Fi and Westlake to the south, Echo Park proper to the west and north and downtown Los Angeles (DTLA) to the east. The neighborhood boundaries are Sunset Blvd (route 66) to the north and east, Echo Park Ave to the West, the Hollywood Freeway (101) to the south.
Angelino Heights was the first HPOZ (Historic Preservation Overlay Zone) in Los Angeles (1983). The zoning prohibits unsympathetic remodeling of historic homes and requires new construction to resemble the original architecture of the neighborhood in scale, mass and materials. For example, if someone wants to repaint their house, they need to go before the HPOZ committee to get the paint colors approved as historically appropriate for their structure and the neighborhood. There are now over 20 HPOZ districts in Los Angeles.
---
I write these neighborhood posts each month – but I'm especially excited about this one, because this is my neighborhood! My husband moved to Angelino Heights in 1987 and I moved here in 2002. We love it here!

— Patty

---
---
The historic plat map of Angelino Heights. Reservoir #4 is now known as Echo Park Lake. This map shows the neighborhood before the 101 freeway cut through the southern part of the neighborhood in the early 1950's destroying a large swath of historic houses.
---
The most famous street in Angelino Heights is Carroll Avenue. It is the home of many of the most impressive Victorian mansions in Los Angeles. The entire 1300 block of Carroll Avenue has been listed in the National Register of Historic Places since 1976. The street has been used for filming in countless movies, videos and commercials. Carroll Avenue is a big Los Angeles tourist attraction, bringing walking tours and tour buses into the neighborhood. The residents of the street got together many years ago and had the power lines run under the street to help maintain the historic character of the street.
---
---
The Don Draper Brothel House from Mad Men.
Countless films, TV shows and commercials have been filmed in the neighborhood for over 100 years. In the era of the black and white movies this is where a lot of the stars lived.
---
---
The Michael Jackson Thriller House
---
---
The Charmed House
---
When you think of San Francisco you think of the painted ladies (Victorian homes). Angelino Heights is the painted lady district of Los Angeles.
---

---
Halloween is a huge to-do in Angelino Heights. People come from all over the city to trick or treat at the spooky old houses. Homes on Carroll Ave may get 2000 trick or treaters each year! It's really a sight to see.
---

---
Where to Eat, Drink & Hang Out near Angelino Heights

Angelino Heights proper is almost completely residential, but it's within easy walking distance of downtown Echo Park. Along Sunset Blvd (the northern border of the neighborhood) there are a ton of places to eat, drink & shop.

Echo Park Lake – built in the 1860's this urban lake was recently renovated and is now a world class park with views of the Los Angeles skyline. Lake, wetlands, lotuses, lilies, paddle boats, cafe. Bring a picnic.
Dodger Stadium – just a few blocks from Angelino Heights – walk to games.
The Park Restaurant – a neighborhood favorite. Outdoor patio. Wed night is 1/2 priced burgers.
Kush Sake Bar – Japanese restaurant & saki bar, small plates, more like tapas, udon.
The Lost Knight – sprawling pub with two levels and a roof deck, sports bar, english pub food.
Woodcat – a low key place to bring you laptop and drink coffee.
Dinette – chic counter service cafe, fancy waffles, expresso, bring your small dog and baby carriage.
The Short Stop – old neighborhood bar, dark, fun.
Ostrich Farm – fancy new restaurant, celebrity sightings.
The Sunset Beer Company – popular beer store and lounge.
Guisados – legendary LA tacos, often a line outside.
Button Mash (opening soon – summer 2015) – video arcade, pinball, pan asian food & bar.
Blue Bottle (opening soon – summer 2015) – fancy SF based coffee, treats and brunch.
Equeleto – hip jewelry store, they also have ceramics and some other handmade goods.
+ DTLA is less than a mile away. It is a short bus, bike or uber ride to museums, shopping, galleries, restaurants, the Arts District, etc.
---
---
The spelling of the neighborhood was originally "Angeleno Heights". Legend has it that the trolley company misspelled the neighborhood as "Angelino" on the trolley cars and that eventually became the common spelling. Even today you will find it spelled both ways.
---
---
A handful of hitching posts can still be found around the neighborhood. Many houses still have museum-quality antique weather vanes.
---
---
Bob's Market is the only market still in operation in Angelino Heights proper. It's frequently used for filming. There used to be about a dozen shops (tailer, upholster, liquor store, bodegas, etc.) tucked into the residential streets of the neighborhood but over the last 20 years they have mostly been turned into housing. Some have plaques telling a bit about their history.
---
---
The neighborhood has many historic and architecturally significant apartment buildings in varying condition.
---
---
While many homes are well maintained there are probably a couple hundred historic homes which have substantial deferred maintenance and need someone to come along and adopt them. Many are long-term rental properties.
---
---
There are a handful of large old brick apartment buildings on the east side of the neighborhood, towards DTLA.
If you haven't visited and walked around Angelino Heights make sure to add it to your must-see list. You can eat on Sunset Blvd, stroll around Echo Park Lake and then wander the streets of Angelino Heights. Make a day of it!
---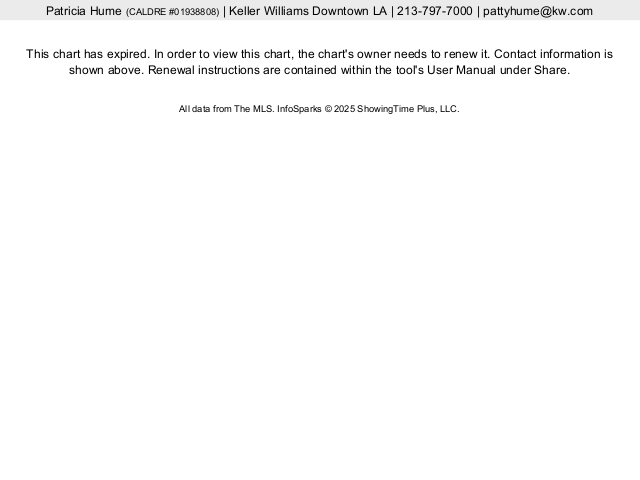 ---
Enjoy this Los Angeles neighborhood post? Sign up to get a new one each month.
---
 Interested in buying a home in Angelino Heights? Contact me.
I'm a realtor and a long time resident of the neighborhood.
I can help you find your dream LA home or investment property.
---